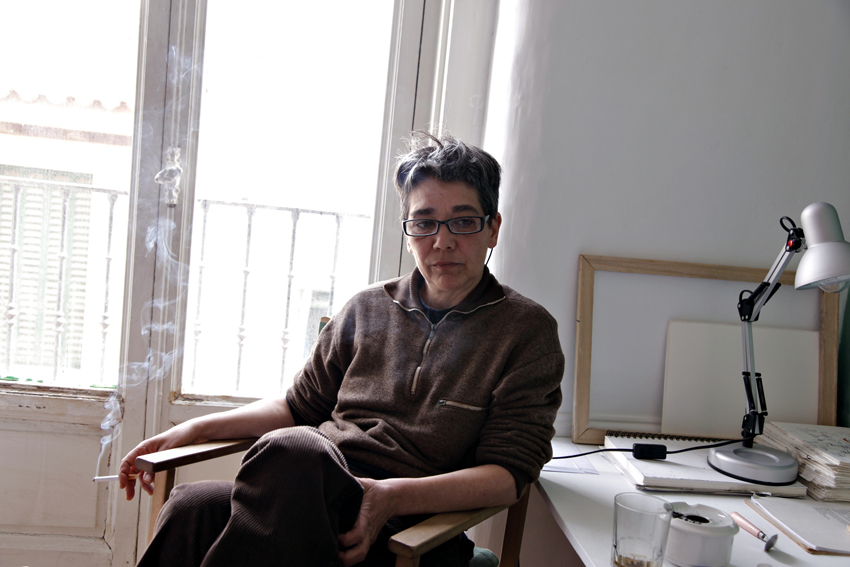 Framework of the interview:
actors / agencies:
Monica Valenciano, choreographer, dancer
El Bailadero, company
research group La Inesperada
association UVI – festival Devasciones
topics:
critical cultural policies:
-       the importance of continuity – sustainability, survival and change
collaboration / collectivity
-       how do you see it? as a functional solution only? or as an opposition, resistance, alternative to the socially predominant individualism?
-       UVI – the structure, ways of collaboration; ana buitrago, olga mesa, elena córdoba – la inesperada; collaboration with amalia fernandez in el bailadero; artistic collaboration with fernando renjifo
critical practices related to the reflection
critical terms & concepts: research vs. training, reflection vs. production
-       la inesperada – how does it function? what are the methods of artistic research?
-       What is the importance of research in artistic work? can you explain your approach in the terms of: research vs. training and reflection vs. production? whose theoretical reflections you find important and influential to you?
other themes:
-       criticality at the performing arts scene in the late 80s and today – a comparison;
-       is criticality an important aspect of art? do you consider your artistic work critical? if so, please explain and try to think critical to what, and for what sake.